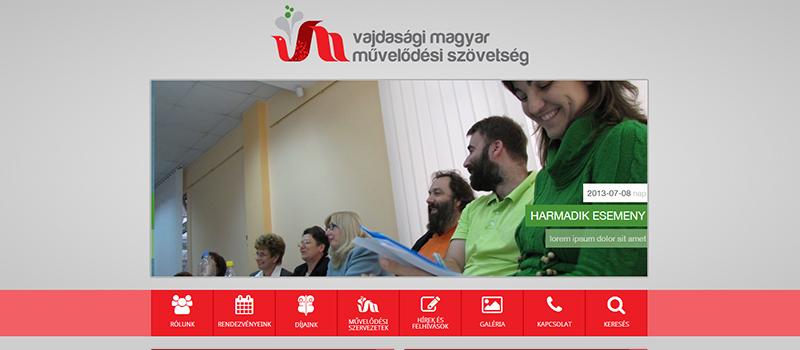 VMMSZ is a hungarian folk community, where many other communities unite. They manage many events and awards.
The main with the site was the flat look, and the iconic approach, where the user have the same menu icons in the desktop and the mobile view. Of course it was made with the responsive solution.
There is a timer what count the days until the event. The page comes with a really simple to use admin interface.