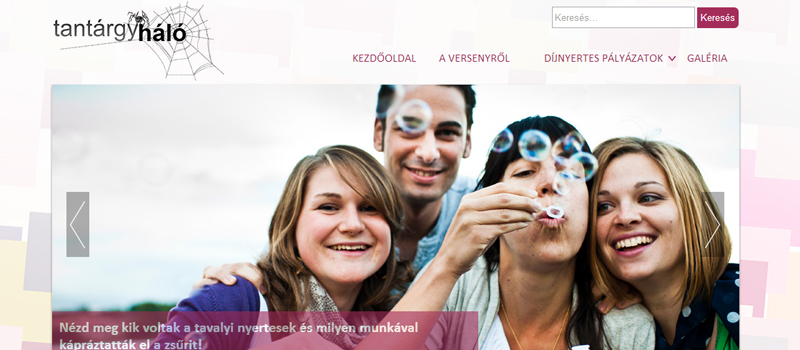 The client wanted to achieve a site where elementary and high school students can be informed about the Tantargyhalo competition. The students can compete with each other in literary, crativitie and technique.
We started to build to site from scratch, and tried to achieve a fully responsive solution with happy colors and many pictures. The site have a gallery where can the users can see the pictures from the previous years as well as the present year competition. The site have a download menu, where the previous works can be downloaded. The framework we used is WordPress with a custom theme and custom functions. We made the whole concept, design and sitebuild.
At the home page, the Tantargyhalo site have a featured image slider, where the picture appears from the selected post. That means the client have a very simple and user-friendly admin page, so they doesn't need any knowledge about HTML editing.
We also built a mobile interface with the responsive technique, what means the users can browse the site at tablets and smartphones. Of course, the site can detect the resolution of the device, and if it's a mobile than the small version automatically appears.